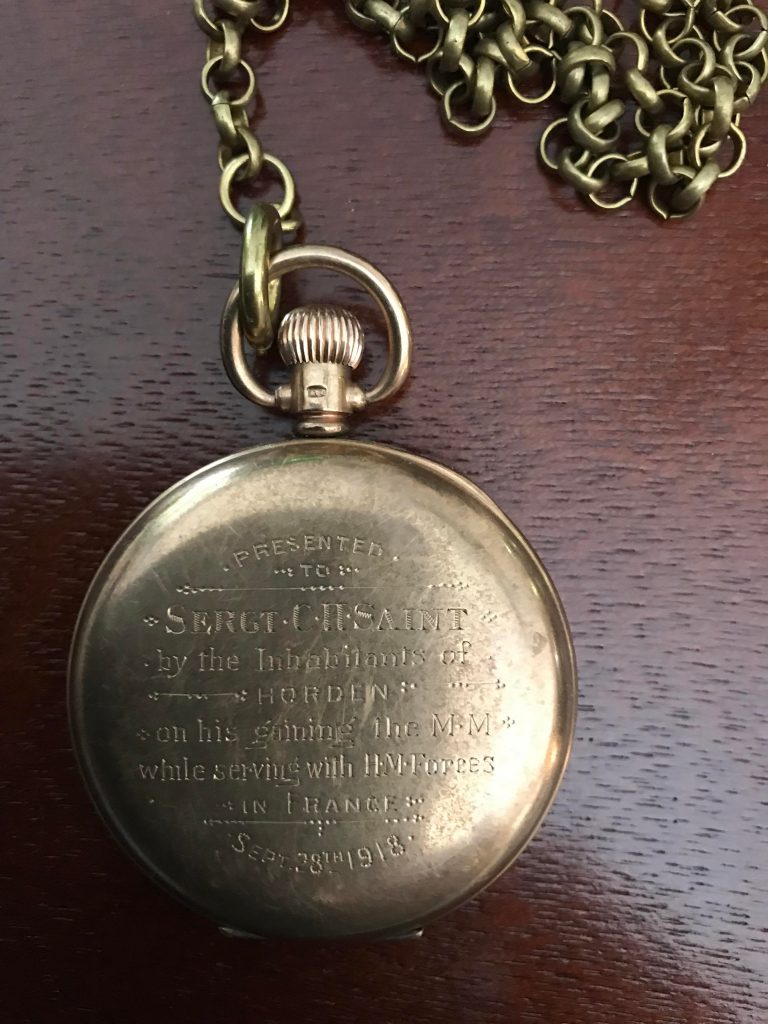 I'm enjoying looking more and more into my family history and today I am spending a few minutes on C. H. Saint who hailed at one time from the village of Horden, England in County Durham. Great Granddad Saint was given the Military Medal in 1918.
Here's what Ancestry.com has to say about Sgt. Saint
Born in Marsden Colliery, Durham, England on abt 1890 to John Thomas Richardson and Dora Harrison. Clemett Harrison Saint married Rose A Salmen and had 1 child. He passed away on 21 Mar 1937 in West Hartlepool, Durham, England.

– Ancestry.com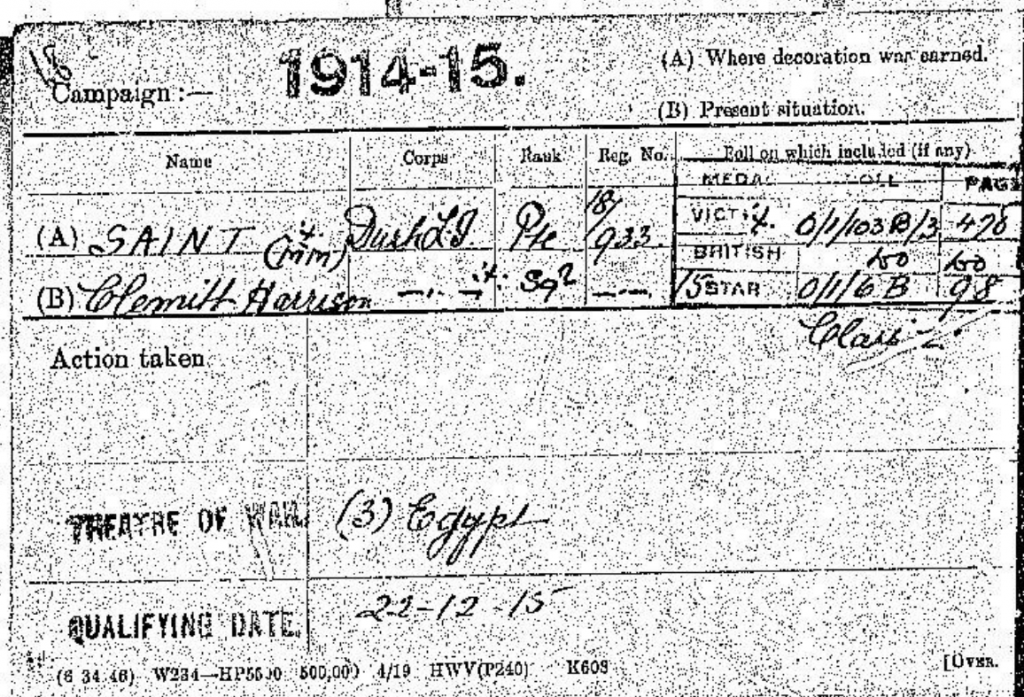 I found this at the UK National Archives site. It appears he fought in Egypt during the war, in the British Army's Durham Light Infantry.
I'm hoping to visit Hoden in the fall to see what else I might find out.