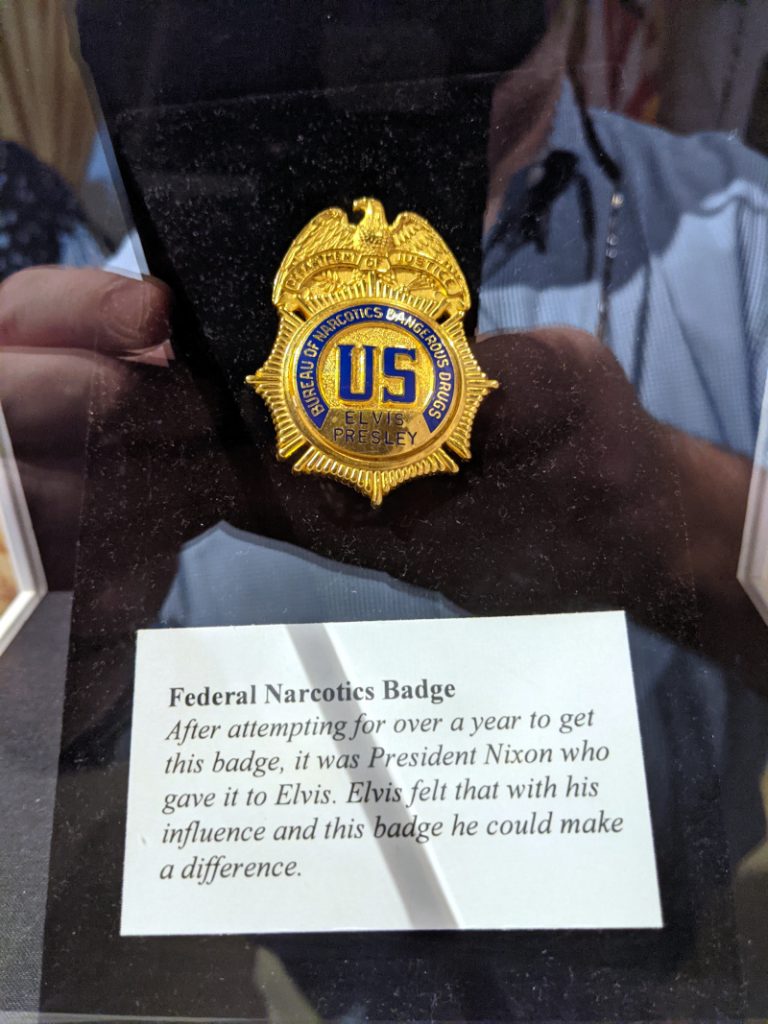 Atlanta to Memphis
In the original plans day 1 started a little later than 6 AM ET, but I had something timely to do on Monday afternoon so off we went. Traffic through Atlanta was great and I think that helped to get things off on the right foot.
No roadside stops on Day 1, partially because of the time crunch, but partially because there didn't seem to be much between Atlanta and Memphis.
Graceland. I had been there once about 10 years ago, and it was alike a little street scape before you went across to see the mansion. Now it's a much better showcase of memorabelia and I was impressed by the music hall they have added too, I think that's a wonderful idea. I thought $75 for the mansion and museum tour was a bit high, but I understand only so many people can go through at a time.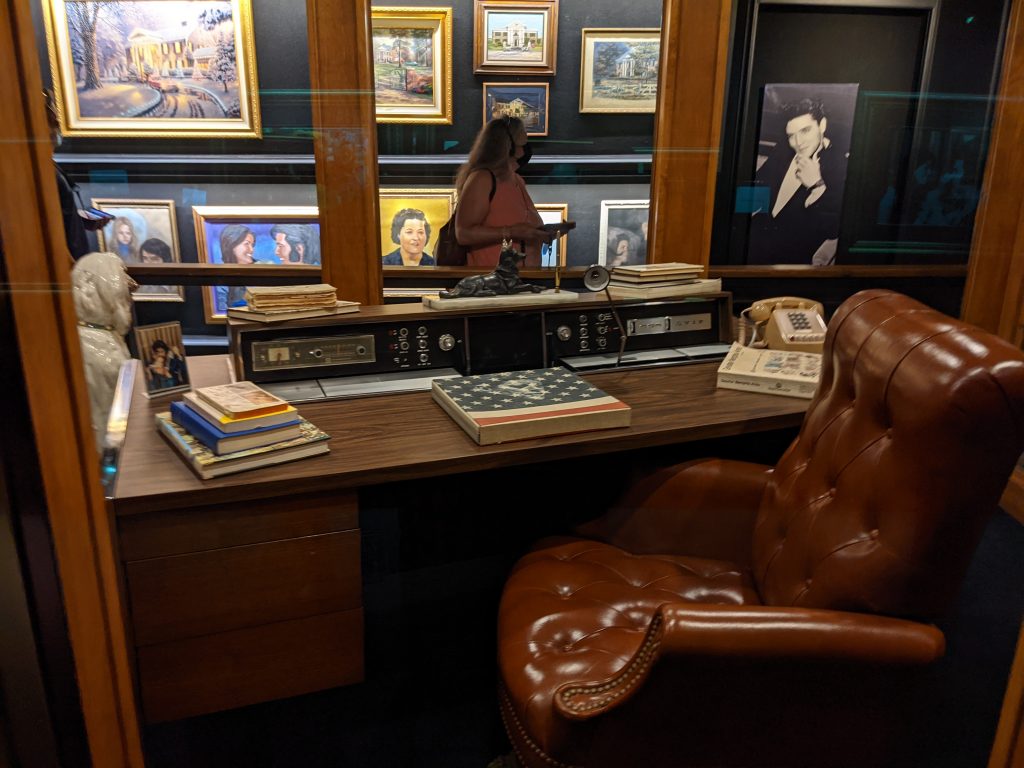 After going through Graceland a second time, I feel it's right to advance the theory that Elvis is a HUGE nerd. I get into this a little more on TikTok. Look at this desk above, he's got a Radio, TV and 8-Track all in one console. I totally think RCA, his record label, helped foster the idea because he ended up with over 50 TV's. However, what better way to sell your stuff than to have the King of Rock and Roll behind it.
Crashed for the night at the Homewood Suites in Memphis. I probably wouldn't stay there again. It's right off the freeway and I heard that all night, plus I was not impressed with the upkeep.
Other TikTok's – Day 1 Recap