Well cared for objects that need new homes. Currently working on a large spring cleaning. All items are sold as is. Last update June 21, 2022 – 11:50 AM.

Open for offers on all items unless marked. Contact me at n4bfr @ me.com with questions or about purchases.
---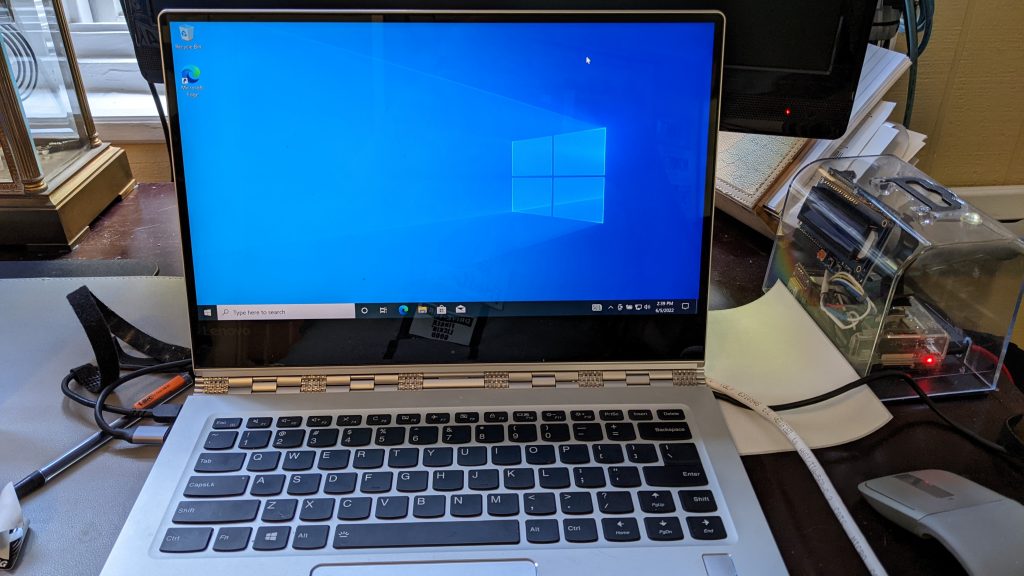 Lenovo Yoga 910 – $325
This Yoga came to me used. 15″ laptop with a clean Windows 10 20H2 install. 500 GB HD, I7-7500 Processor (7th Generation) with 16 GB RAM – Nice machine, has a crack in the touch screen but it's hard to see, no other flaws noted. Works great on it's own or with an external monitor. Comes with 45 Watt USB-C power brick. No other accessories.
---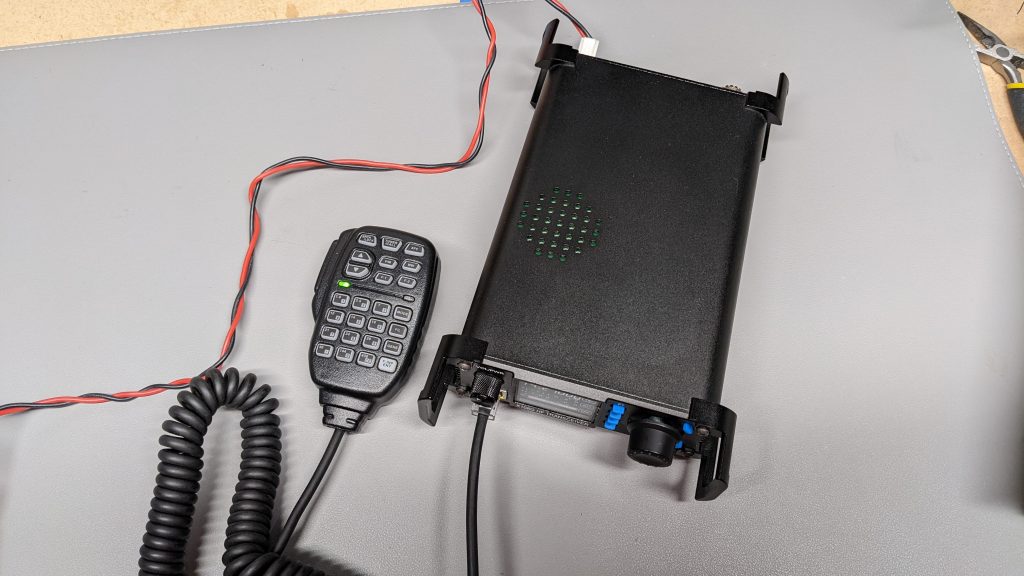 XEIGU X108G QRP Transceiver – SOLD
I had an idea that I wanted to do QRP so I bought this used radio. Then I used it a couple of times and decided I still didn't like QRP. So let's get this in the hands of someone who wants to go and activate a park or just care enough to send the very least. Receives 0.5 – 30 MHz, so you can even make it into a shortwave receiver.
---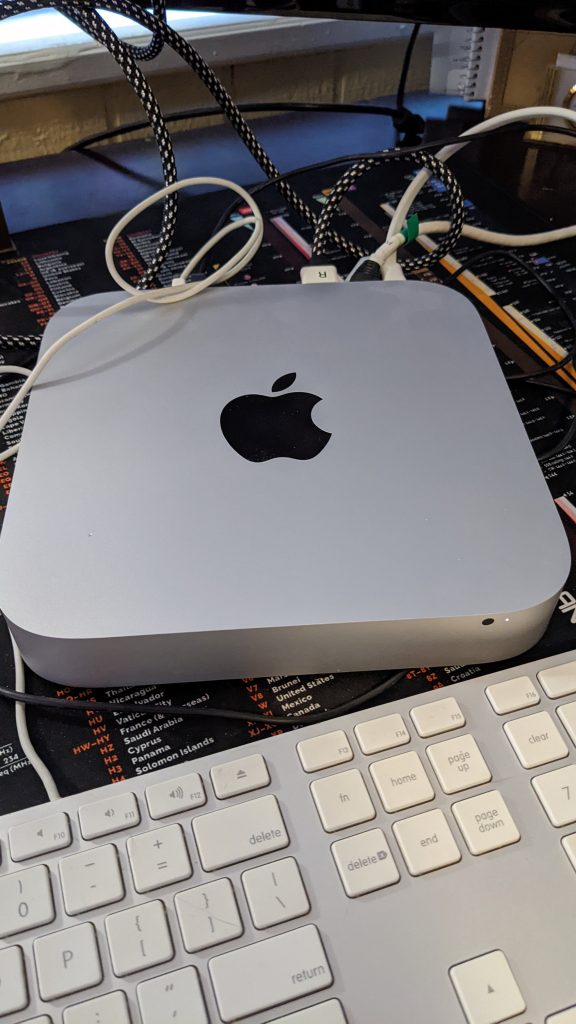 Mac Mini – $225
Mac Mini with i5 Second Gen Intel processor. 8 GB RAM, 1 TB HDD, 1.5 GB Video Memory (1080P). Clean install of Mac OS 10.10 Yosemite. This is a lightly used machine that served as a workstation in my office. Includes Mac Keyboard, Wired Mouse, HDMI cable and under desk swivel bracket. Monitor not included.
---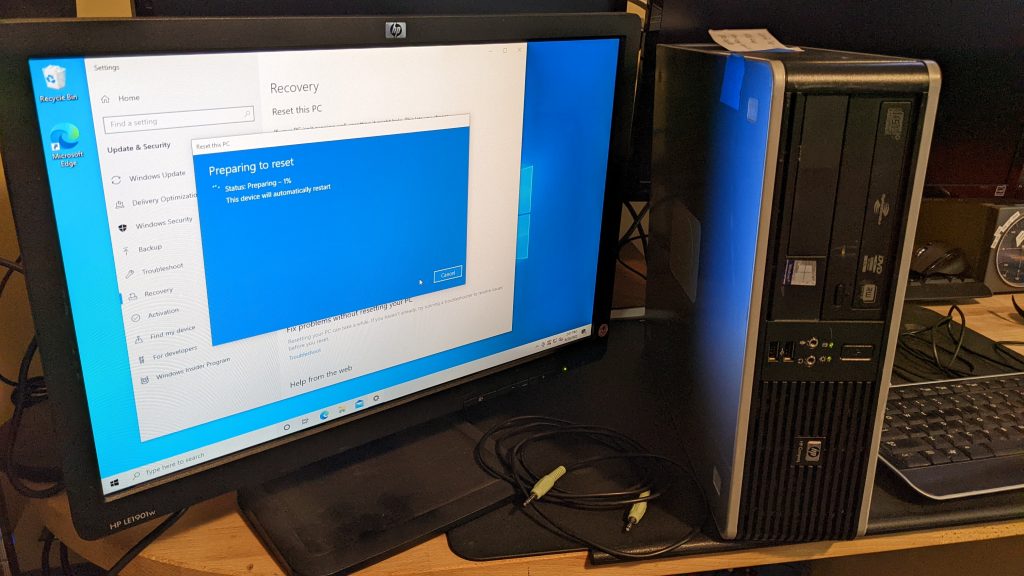 HP Compaq Desktop – $65
Windows 10 Desktop PC with Core 2 Duo E8400 3Ghz processor with 4GB RAM, 19″ 1440×900 VGA monitor, DVD-RW and 320 GB HDD. Video card supports up to 1920×1080. Machine runs, DVD not tested, includes keyboard, mouse and WiFi dongle (not tested). Good young persons first machine or for experimenting with Linux distributions.
---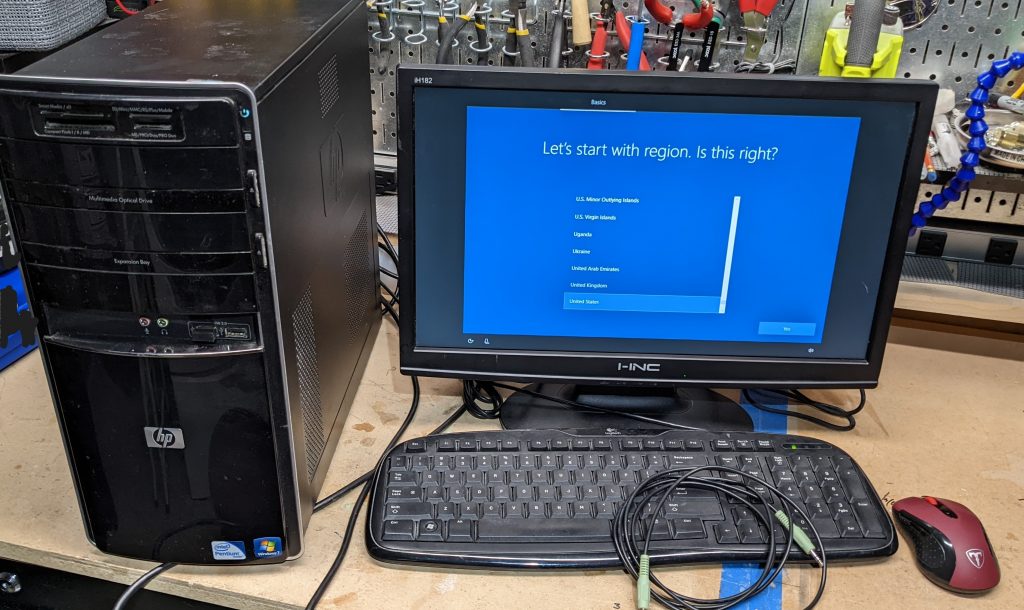 HP Desktop – $75
Windows 10 Desktop PC with Dual Core 2.6 Ghz Processor with 6 GB RAM, 512 GB HDD, 18″ monitor with 1920×1080 VGA monitor, wireless mouse, logitech keyboard, WiFi dongle (not tested). Another good young persons first machine or for experimenting with Linux distributions.