Back in January found an 80's vintage airline gate sign in an antique store and decided to upcycle it into something that would fit in my tech center redesign.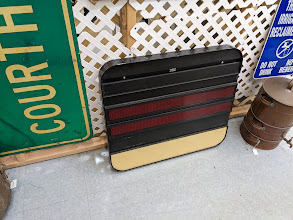 I introduce the SpaceX Gate sign.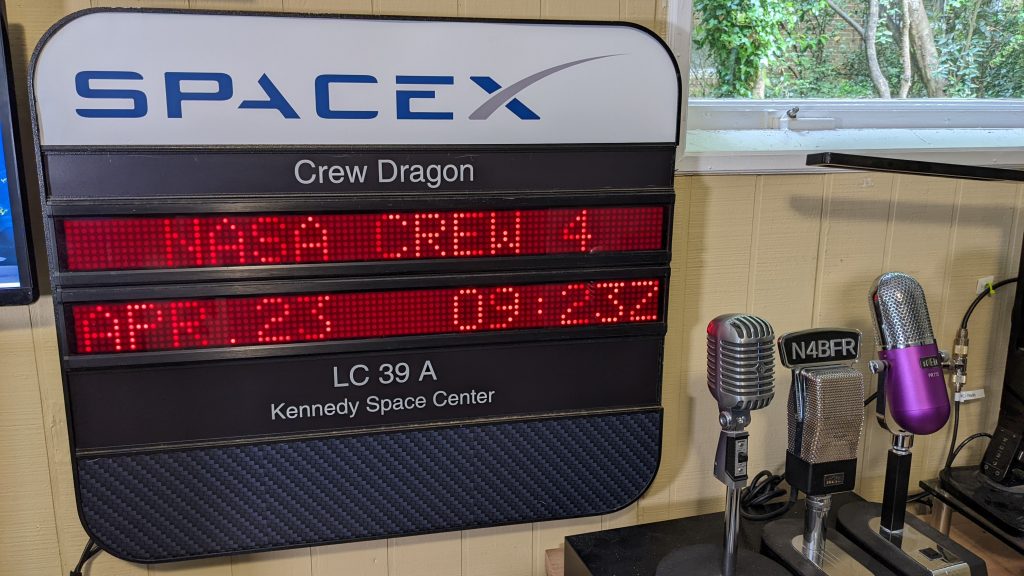 The sign was supposedly a Piedmont Airlines sign from Newark. It had no power or instructions but I knew I could get past that. Two power bricks later and the LED's were working great. I reached out to the manufacturer but no luck on getting a manual. I powered along.
I reached out to AlphaGraphics in Dunwoody where one of my former co-workers had set up shop. They were great in going back and forth with me to get the sign elements just the way I wanted.
There are 4 possible "vehicle" inserts. Crew Dragon, Falcon 9, Falcon Heavy and Starship. There are 4 possible "gate" inserts, 39A at KSC, Pad 40 at CCSFS, Pad 4 at Vandenberg and Starbase, Texas. Here's an example:
I plan on updating this with the latest manned mission info, which is currently NASA Crew 4 as shown. The LED's are updated with a slide out keyboard on the right.
You can see this in action and the entire build in a video on my N4BFR Vision You Tube page:
What do you think? Leave feedback on YouTube or tweet me @N4BFR.