I joined in to a live stream last weekend with Mad's Maddest Writer, Dick DeBartolo, the GizWiz. We had some great chat fun and I shared my Halloween Video.
The group had a virtual scavenger hunt and I WON! Here's the point in the video where I grabbed the winning item. Thanks to Mr. DeBartolo for sending me a signed copy of MAD Magazine and a signed Alfred E. Newman picture!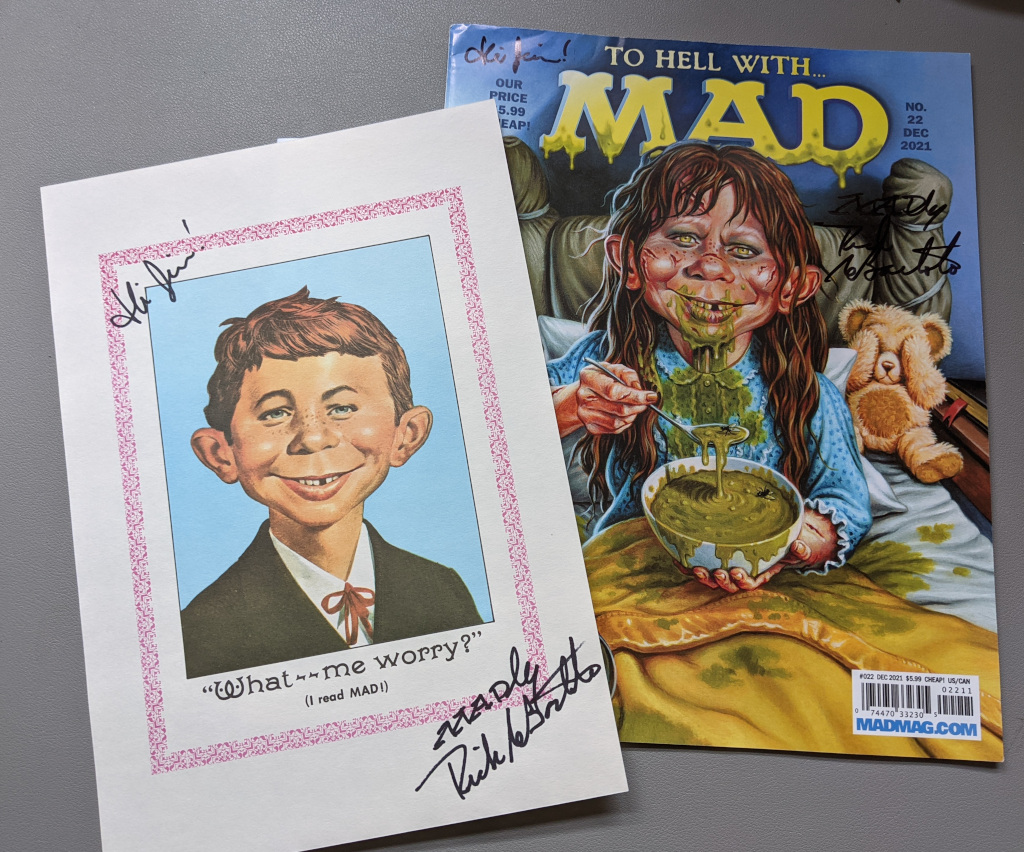 You can find his site and try and win a MAD yourself at GizWiz.Biz.