Saturday – February 12
I was enjoying a nice weekend on the beach when on Saturday Evening my cousin sent me this in Facebook Messenger:

That's real me at the bottom and fake Insta-clone me at the top. She was nice enough to block and report the account that was asking for money. I figured, "hey, we reported this quickly, that should put this fire out quickly." Ha! Just in case, I added a post of my own: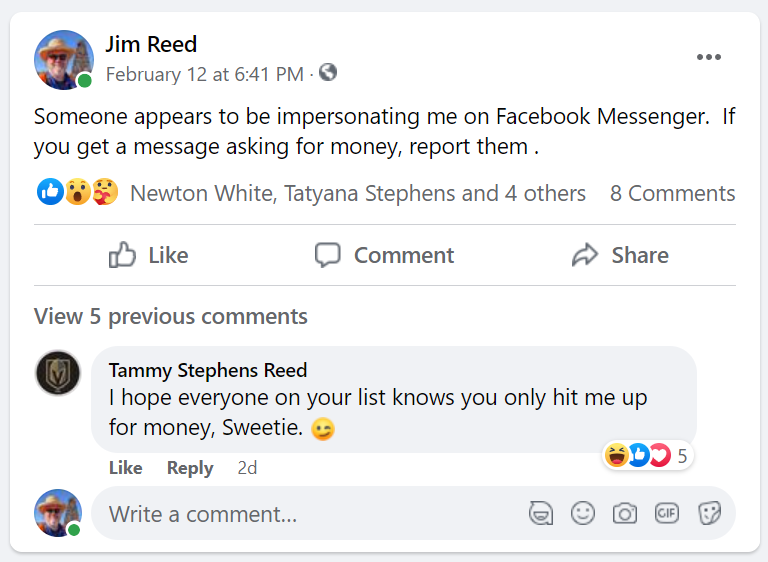 Monday, February 14
Home now and assuming that the now multiple reports of my clone have encouraged the Meta company to take action. Ha! The clone has not contacted me directly so I can't find them to check on it. They did seem to pick my wife to hit up: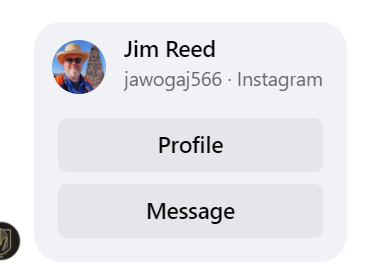 Now I have a name. Back into Facebook and Instagram to make some reports. I even reach out to the clone myself: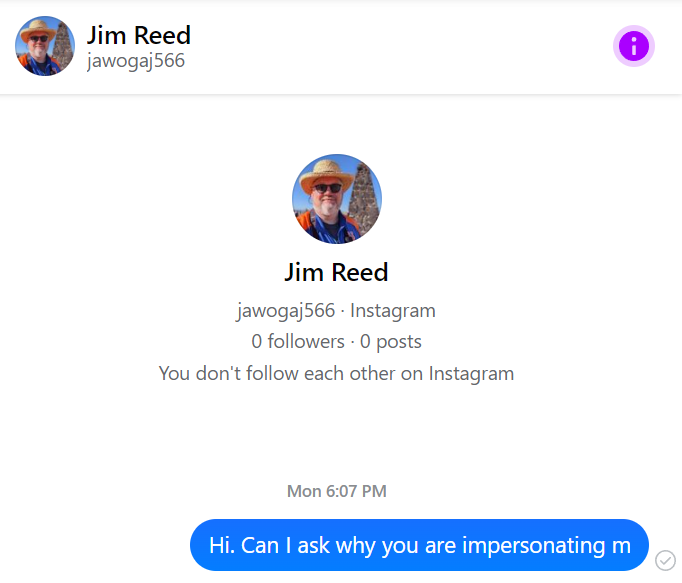 No response. The account remains. I add some background info to my followers.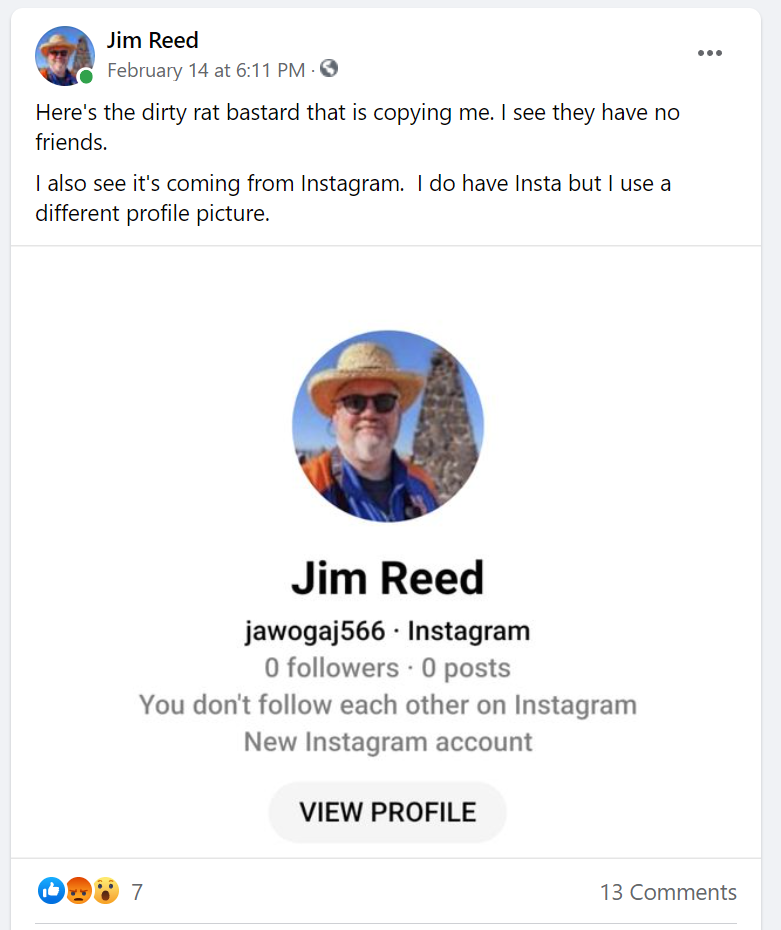 Tuesday, February 15
It's been almost 72 hours since the first appearance of the clone and the first report to Meta. The account remains on Instagram. I reported them again. I "escalate" to Twitter: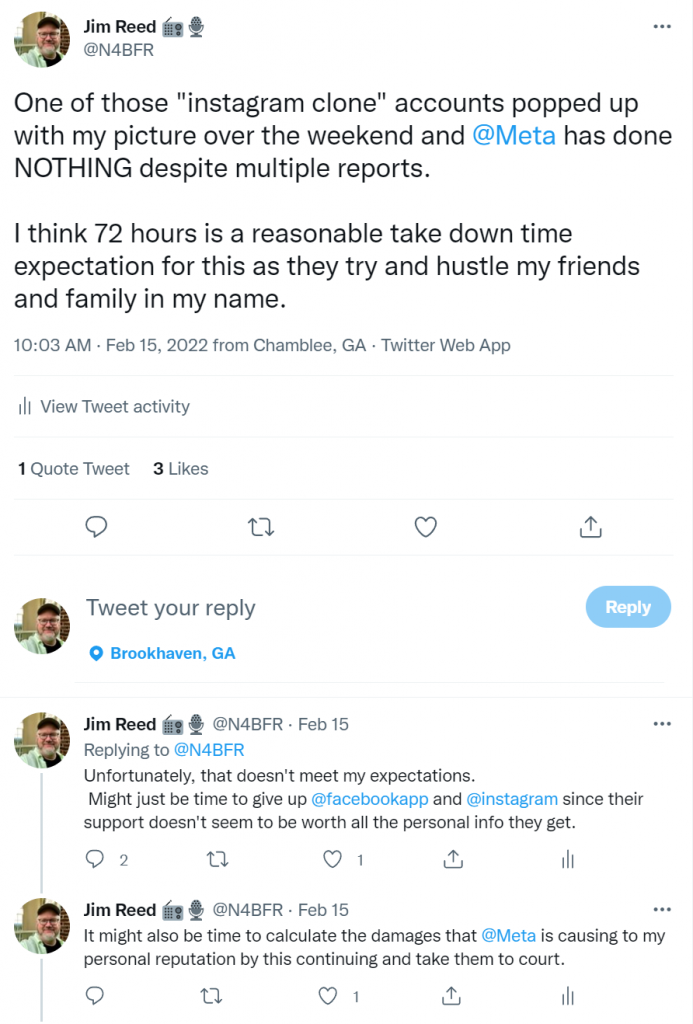 Wednesday, February 16
Escalation does not seem to have driven any action. I can confirm the suspect account has been reported a minimum of 5 times since Saturday. Another appeal on Twitter in addition to my daily reports,'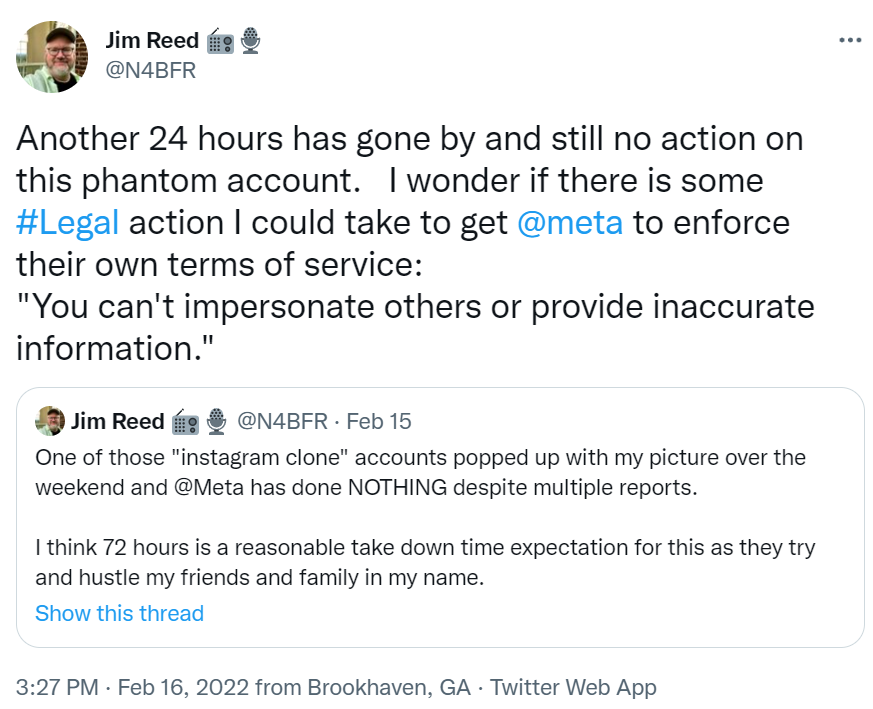 Thursday, February 17
It's been 5 days since the fake Instagram clone account has appeared and I have not heard a single response from Meta, Facebook or Instagram. Today I try a new vector to disrupt this user. Since they are using a photograph I took on their profile, I have reported their profile for copyright infringement.
As of 12:05 this afternoon the copyright report is submitted: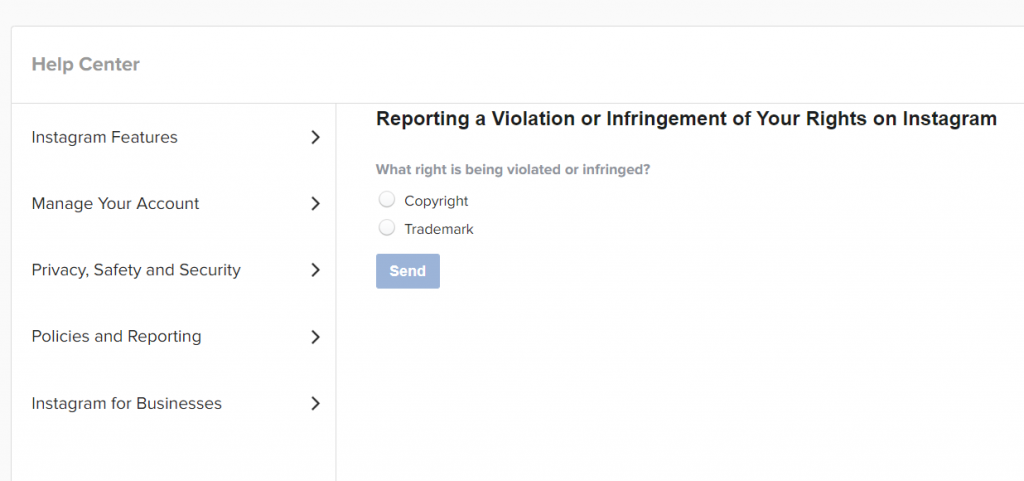 and just to prove that I am reporting these daily via their tool: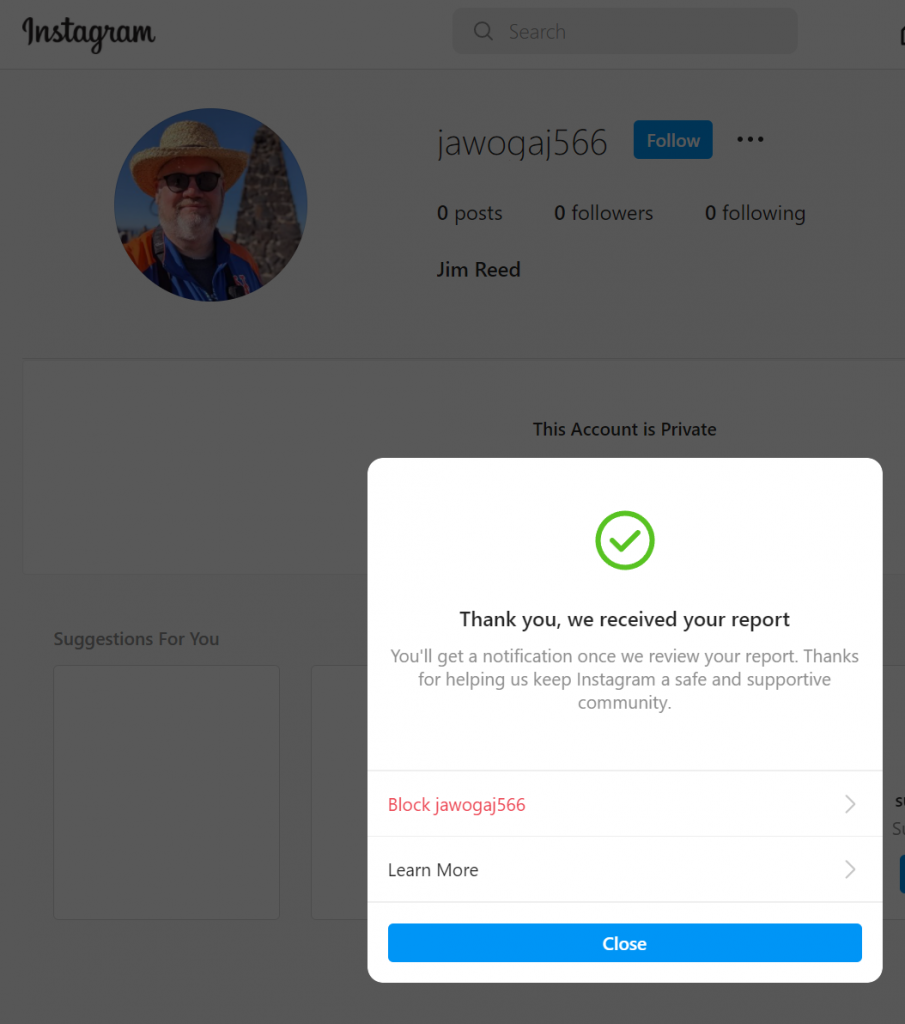 Thursday, February 17 – 3:20 PM

Apparently Instagram cares WAY MORE about copyright infringement than stolen identities, because the picture I reported was removed in less than 3 hours. This is after FIVE DAYS of reporting the account. I hope this gives someone another tool in their tool kit to fight social media scum.