I decided after 3 years and a few weird errors here and there it was time to refresh the copy of my Windows 10 on my main desktop PC in the ham shack. (I know, I have Linux and Mac here too!) After keeping a list for a few days, here's what I use most.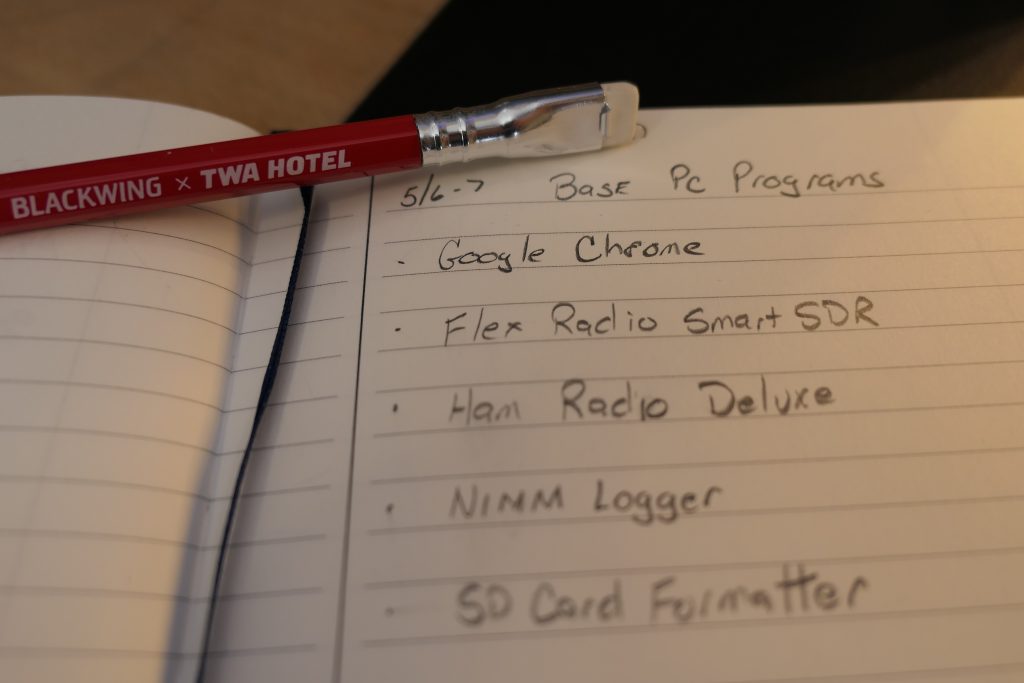 Google Chrome
I like Chrome for browsing and I use many of the other Google features like Sheets, Drive and Photos, so this all stays integrated. Since it keep my logins and history across all my different machines, this is the universal tool for me.
It's a Ham Shack, So…
One of the reasons I chose this particular PC (ASUS ROG GR8 II) is that it was powerful enough to run my Flex 6500 graphically, and let me multitask. Here's where I start from a ham perspective:
As I go along I will add items like software for programming my ICOM and Kenwood radios, but not until I need them.
Graphics and Video
I've been enjoying making blogs and YouTube videos since I have been retired. I use at least one of the next 3 daily it seems.
GIMP – The Gnu Image Manipulation Program – Lousy name, great free and open source replacement for Photoshop or other graphical editors. It's cross platform too, so I can use it on my Mac and Linux machines as well.
Blender – This one was controversial when I posted about it as a video editor. I learned non-linear video editing about 25 years ago, and this felt comfortable to my experience level. Plus if I want to learn more 3D rendering, it's there. Again it's free, open source, and multi-platform so I get to learn once and use anywhere.
Streamlabs OBS – When I want to do a YouTube live show, I use Streamlabs OBS. Look at that, free and open source and multi-platform again. There's a theme here. It's very easy to use and I was really please that it had saved my scenes across-installs so I could just click and go.
Raspberry Pi
I don't need a lot of software for Pi because most of what I do is related to programming on the devices themselves. But I need something to handle writing images to MicroSD cards and creating backups. Win32DiskImager is my tool. While I primarily use it for the MicroSD, I have written ISO's to a USB card with it in a pinch. Pick a drive, read or write from it. It is that simple. To clean those cards, the SD card association supplies a formatter.
So that's it, the first 11 programs (don't call them apps on a PC, just, no) on my clean desktop. I'm off to make some contacts!