I wanted to see if I could add my DVAP Dongle hotspot to the DR list of repeaters on my Kenwood TH-D74A handheld. I could find the settings for an ICOM radio but not a Kenwood so I did a little experimenting. Here's what worked for me:
Part of the trick was using the DIRECT tag in RPT1 and RPT2. This allows me to link and unlink repeaters using the DR mode, tested on 30C and it came right through. This works with DVAP Tool V1.04 that I am running on my Raspberry Pi.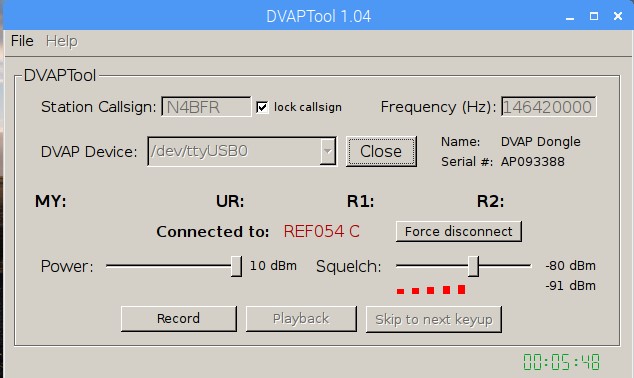 The only functionality that doesn't seem to work is INFO and ECHO since the DVAP is looking for "DVAP I" vs. just the "I" command and "DVAP E" versus "E". To keep that functionality, I put it in as a repeater memory.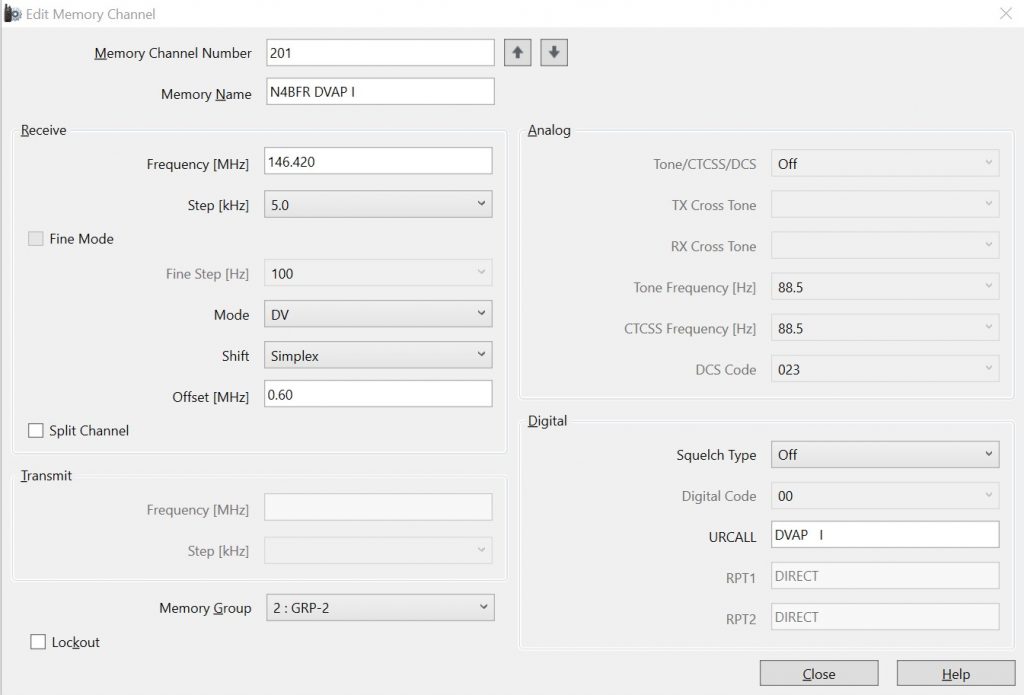 Now I have DVAP access both ways, memory channel or DR mode. Hope this helps someone figure it out.