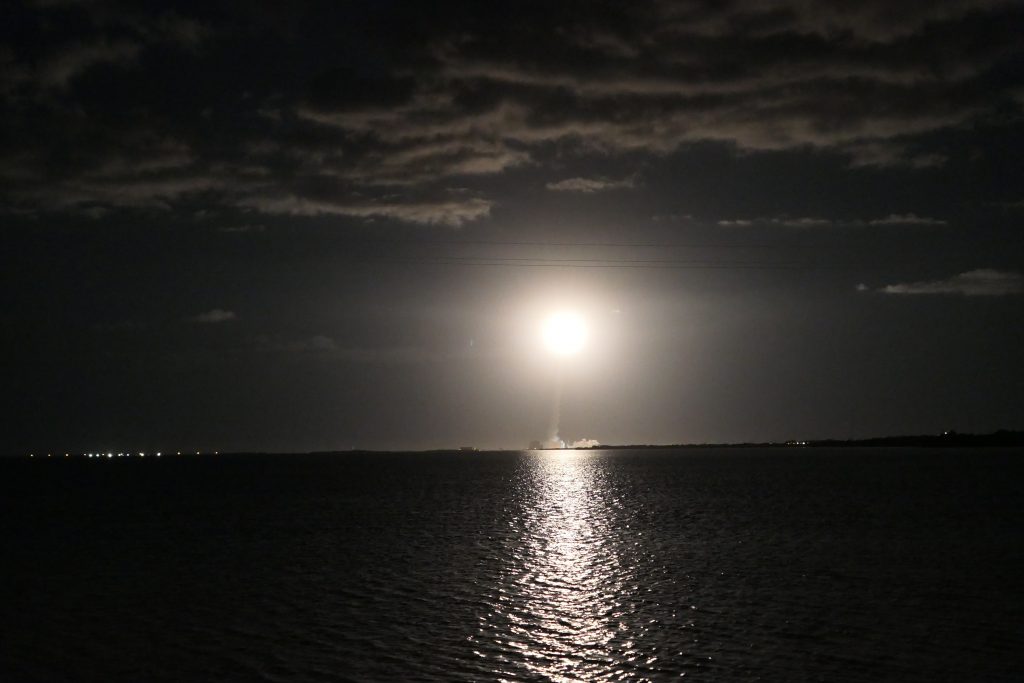 I really enjoyed going to a night launch on the Space Coast on Feb. 9. United Launch Alliance shot a Solar Orbiter for ESA that will map close to the solar poles for the first time. Cool science is coming!
I used this an an experiment to photograph a bunch of different ways. 4 cameras ended up in this final video. My Sony A58 shot the launch in HD, I used my Panasonic Lumix to shoot the rocket gliding under the moon, I used a small "Action Cam" to get a time lapse of the launch, and finally my iPhone shot the selfie videos.
One shot that didn't make it was a 4K Vertical Launch shot. I started the camera with about 2 minutes to go, but when I adjusted its placement I bumped it. No recording. Good thing I had some redundancy!
From the Radio Side, I listened to the launch on the K4GCC 146.94 repeater, who simulcast the launch audio for every launch via a phone patch. (Well it was a phone patch the two times I heard it). I also attempted to listen to the CCAFS traffic via a scanner. I was able to hear some KSC gate discussions, but no operational audio related to the launch. Something to try for next time!